RESOURCES & ADDITIONAL INFORMATION
Other Resources - Alternatives To Public School
---
SEXUALLY EXPLICIT CONTENT IN SCHOOL LIBRARIES
Upcoming Vote on English Textbooks for Grades 6-12
(UPDATE: The School Board voted to approved these books and students will begin using these materials in Fall of 2022)
VB SCHOOLS WILL RECEIVE INPUT ON PROPOSED ENGLISH TEXTBOOKS UNTIL MARCH 27
Please see the resources below and download the "Actively Learn" review document (pdf) for more information and instructions on how to access proposed English lessons.
OUR OVERVIEW
Our overview of the recommended textbooks "Actively Learn" is that these materials are very biased—liberal, social justice-oriented, teaching materials use views through a racial lens, divisive, and often not age-appropriate for the material being used.
Additionally, there are major privacy concerns with the data collection of both teacher and student information that is also given to a 3rd party.
"Actively Learn" Textbook Images
8TH GRADE QUESTION ABOUT GUNS IN YOUR HOUSEHOLD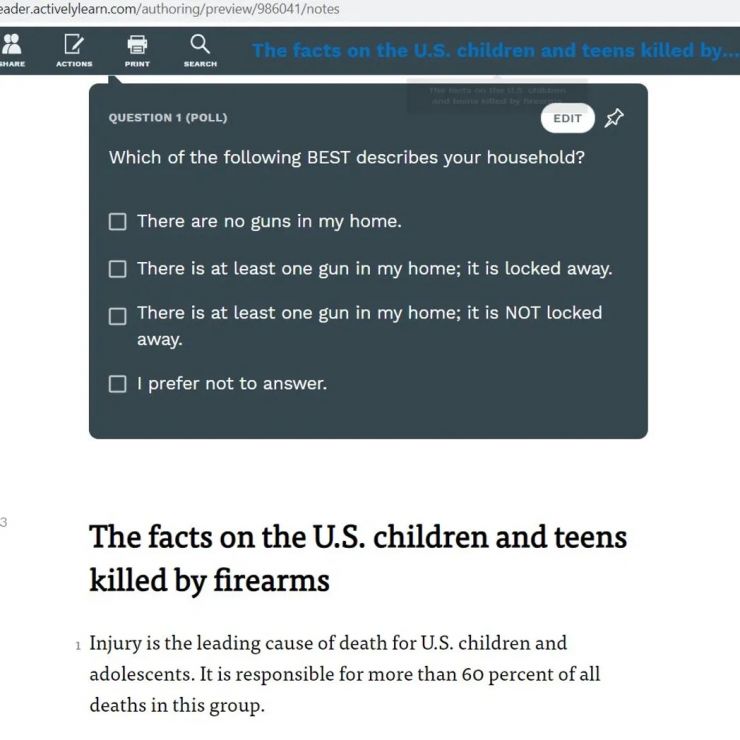 11TH GRADE QUESTION ABOUT PARENTS MONITORING CELL PHONE USE
The article believes it is not good for parents or kids to have cell phones tracked.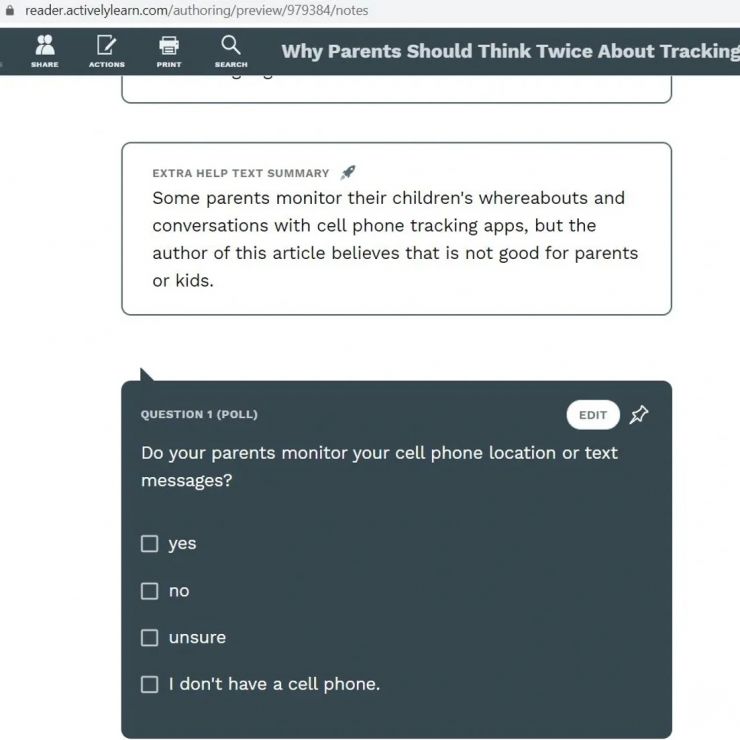 12TH GRADE QUESTION ABOUT PREFERRED PRONOUNS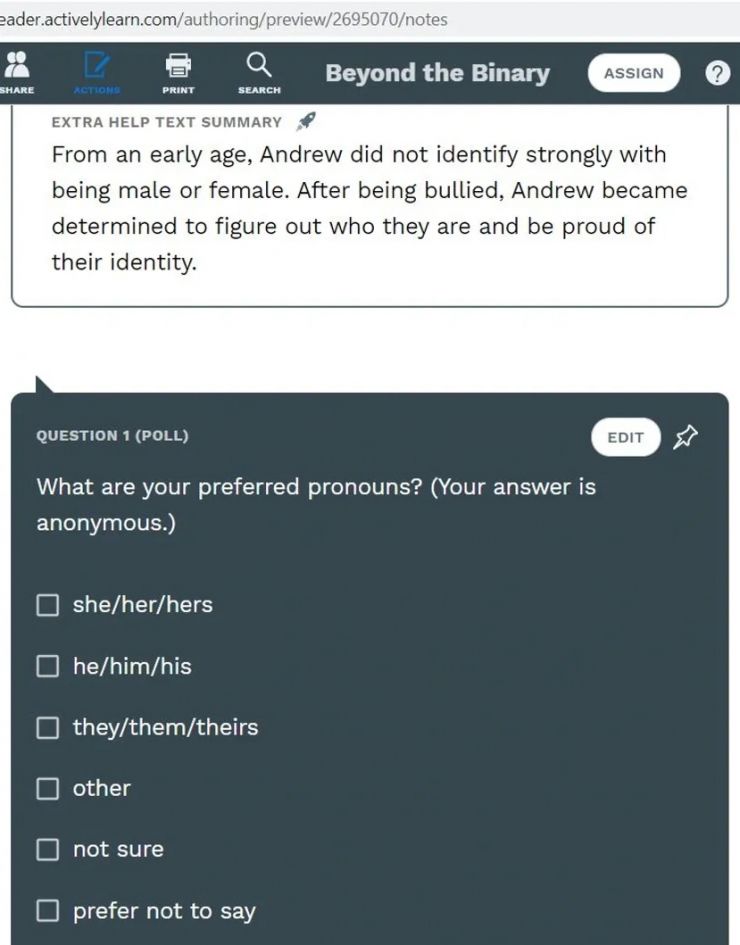 "AS YOU READ, ASK YOURSELF: WHY IS TRANS DAY VISIBILITY IMPORTANT?"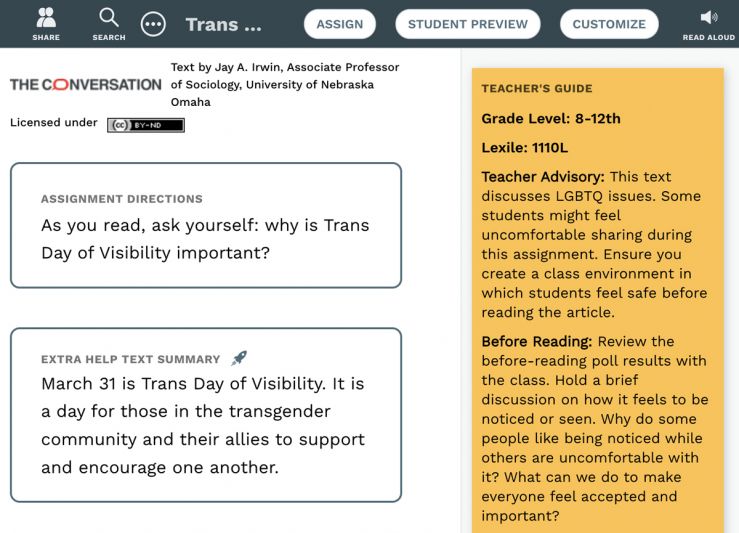 The above school alternatives are samples of resources and not an endorsement of the programs.