Ian Prior is the Executive Director of Fight For Schools, the organization that has been fighting for parental rights in Loudoun County. He is also a former Department of Justice official, Senior Advisor at America First Legal and a Fox News Contributor.
The endorsed Students First VA candidates will also be our guests at this event. Please come out to meet Mr. Prior and all 6 School Board candidates. Learn more about these candidates here.
If you cannot attend, we welcome your donations toward our effort to Take Back the Virginia Beach School Board.
Get your tickets now. Event will sell out.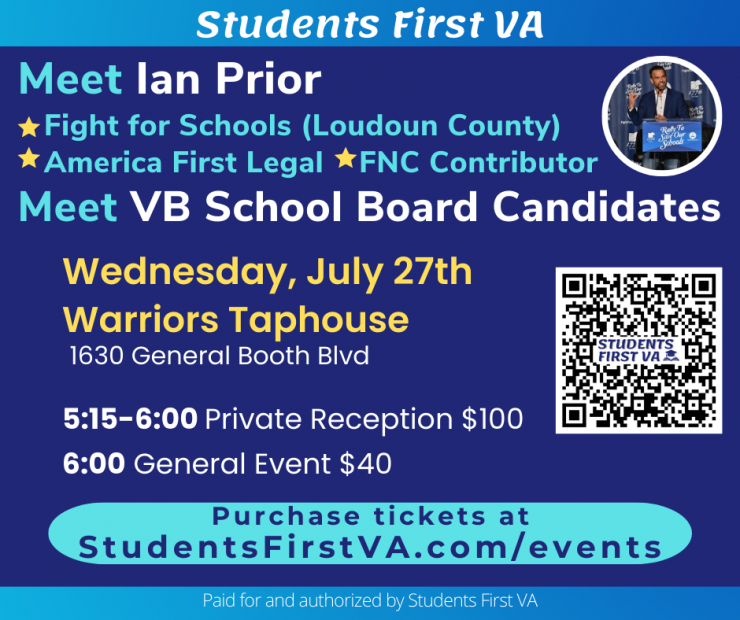 ---