School Board member Vicky Manning has proposed the policy below that will be on the agenda for a vote at the March 28th Virginia Beach School Board meeting. Please e-mail the Board to let them know if you support returning the awards of Valedictorian/Salutatorian and the ability for students and parents/guardians to request class ranking. There are no changes proposed regarding the Latin Honor system that will remain in place. This new policy also proposes having two valedictorians at Princess Anne High and Ocean Lakes High (one for the advanced academic program, IB and Math & Science Academy, and one for the comprehensive school).

School Board email is: SchoolBoard@vbcpsboard.com. Please also plan to speak at the meeting on March 28th beginning around 6pm: you must sign up in advance to speak at this link, online speakers are permitted.
We have watched as there has been a lowering of academic standards in schools across the nation and schools in Virginia have been withholding National Merit Scholar awards from students. In 2018, the VA Beach School Board voted to remove the awards of Valedictorian and Salutatorian and the disclosure of class rank even though the public indicated through surveys (image below) that they wanted these awards to remain. The Latin honors system was also adopted and is widely supported. It will remain with no changes. Awards such as Superintendent of the Year and Teacher of the Year remained after Val/Sal was removed.

Students who have worked so hard and achieved the highest GPA of their schools, should be recognized with the distinctive awards of Valedictorian and Salutatorian. They should also be able to receive their class ranking upon request.
PROPOSED POLICY UP FOR A VOTE MARCH 28, 2023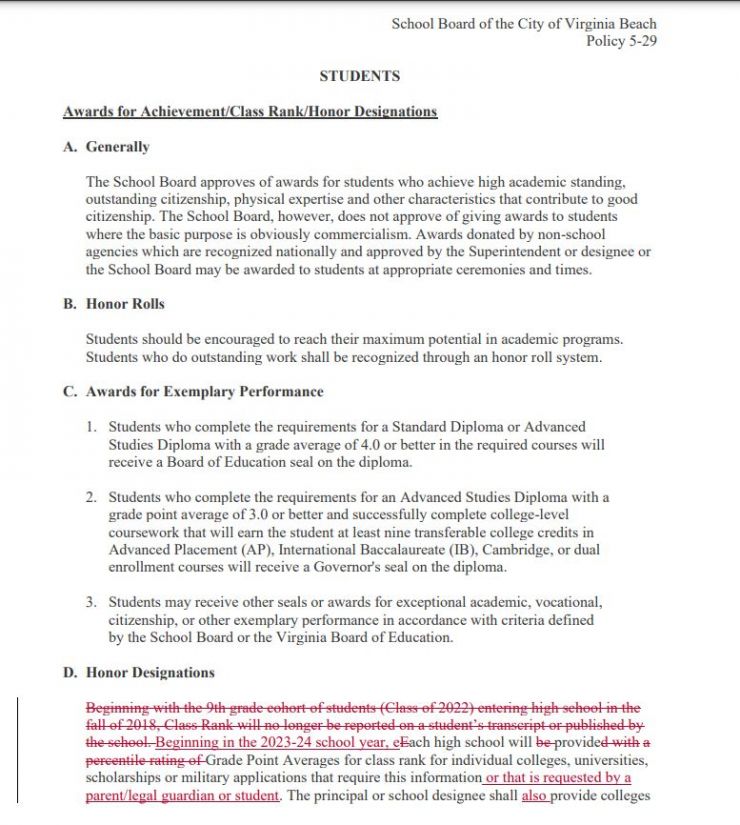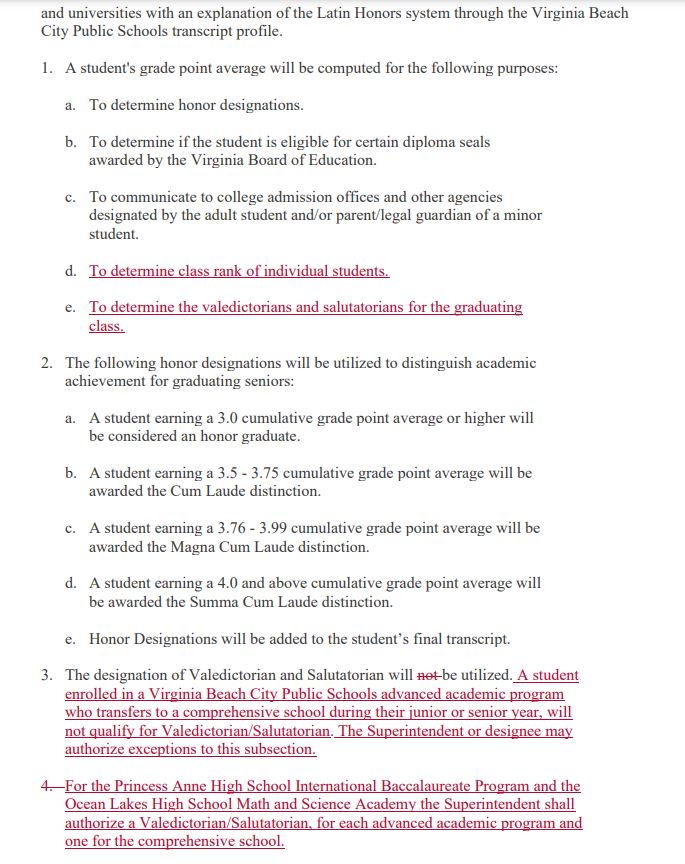 2018 SURVEY BY VBCPS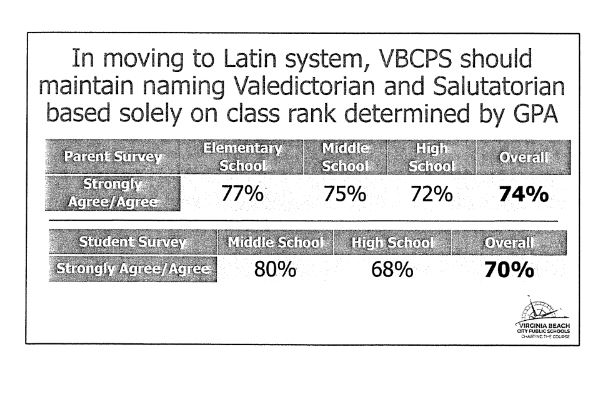 ---