Below you will find a resolution submitted by School Board member Jessica Owens that will be on the agenda for this Tuesday, May 9th of the VB School Board.
The 4th paragraph states that "no student shall be excluded from participation in, ... any VBCPS program or activity based on... gender identity, gender expression... ." (aka- Males competing in Female sports)
The 5th paragraph seems to indicate that students have privacy rights from their parents. This could indicate that schools could continue to hide information from parents as seen in documents obtained under FOIA here. These document show that gender transitions are being kept secret from parents.
The resolution further states that existing policies align with the divisions core values (previous Northam transgender policies adopted by the VB School Board) and that new policies will not be adopted (presumably Youngkin's new policies).
While this item is on the agenda for "information", the bottom of the resolution seems to indicate that the School Board plans to adopt the resolution by a vote on May 9th.
YOUR HELP IS NEEDED TO STOP THIS RADICAL PROPOSAL!
We value all people and believe that no one should be discriminated against. This includes people who have different views on this topic. We also believe that religious freedoms should be protected.
--Please sign up to speak at this link . The full agenda can be found here. You may also speak virtually.
--You may also send an email to the full board at SchoolBoard@vbcpsboard.com . However, it is imperative that people show up to the meeting and sign up to speak.
We ask that all comments and speeches be respectful and show love to all. We can disagree and show love at the same time.
Please share this message with everyone you know.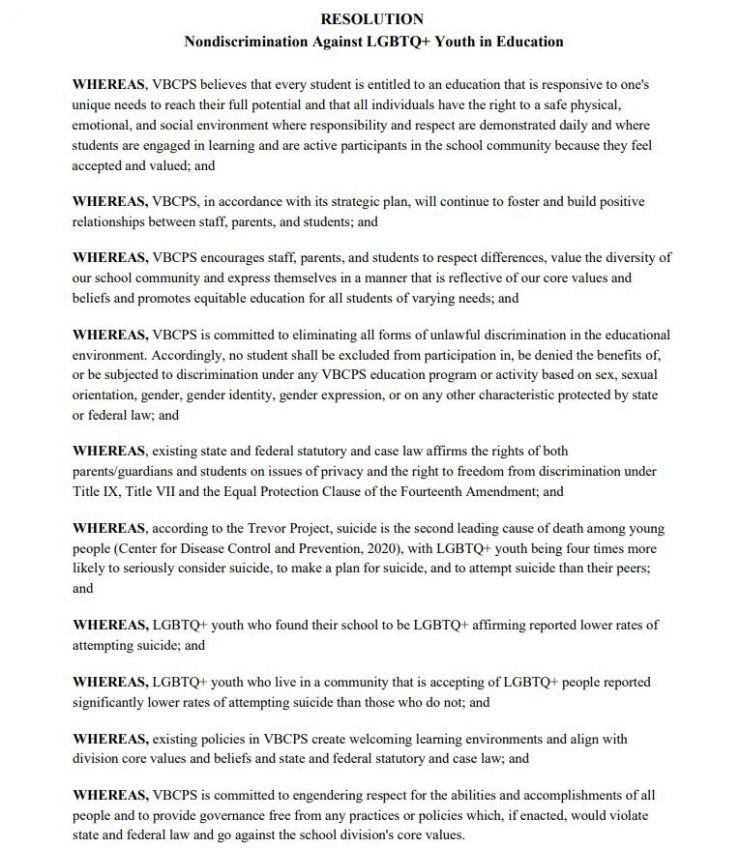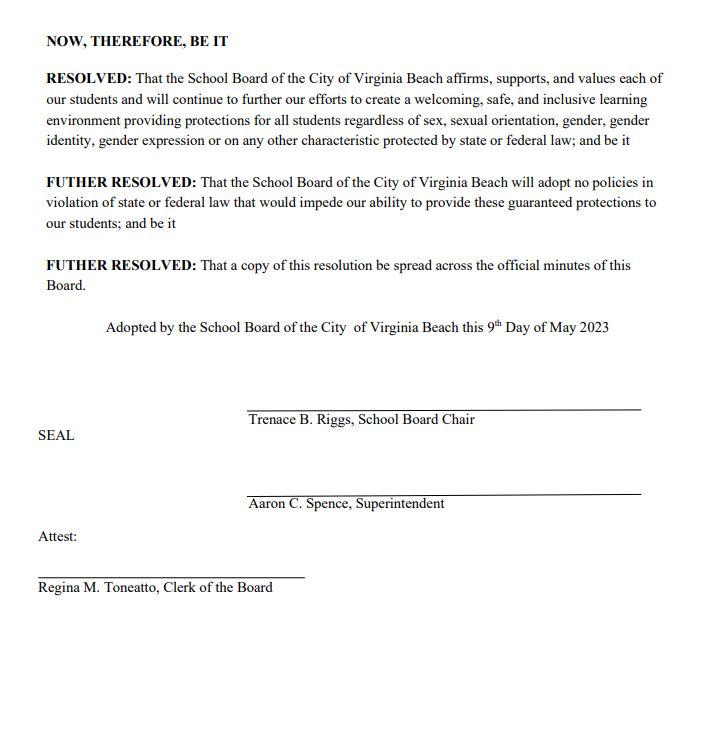 ---